Posted by Lando on 14th Jan 2023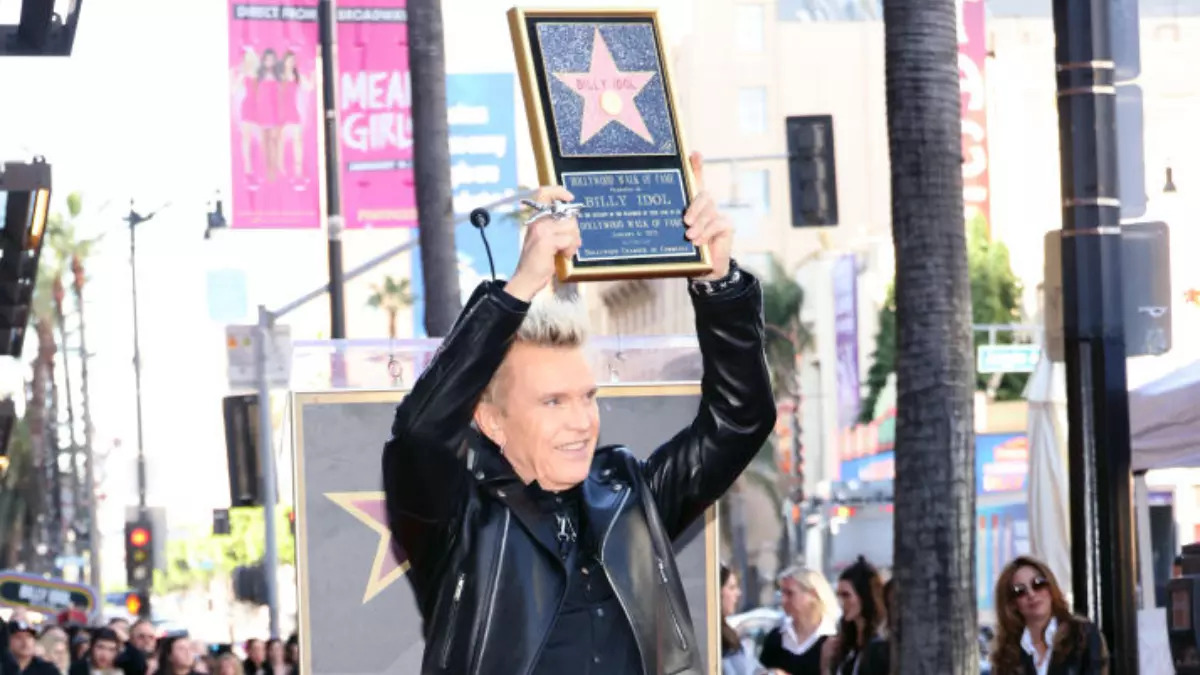 Well, 2023 is off to a bit of a rough start for music legends. This week along we lost Jeff Beck, Lisa Marie Presley and Robbie Bachman, the drummer of Bachman Turner Overdrive.
However, it's not all gloom and doom in this landscape of classic rock. Billy Idol, who rocked to the top of the charts with his Rebel Yell and his Dancing with Myself, can legitimately claim he is on the Walk of Fame.
On January 5, Billy Idol received the first star of 2023, on Hollywood's legendary Hollywood Walk of Fame accompanied by Henry Rollins and Shepard Fairey, the OBEY clothing brand designer and artist who designed the album cover for the Stone Temple Pilots 2010 self titled release. The physical location of the star is in front of the well renowned record store, Amoeba Music, located at 6201 Hollywood Blvd.
Billy Idol first rose to prominence with the UK punk scene in his band, Generation X. However, it was his solo career that catapulted him into superstardom, via the combination of 3 very important elements. He incorporated his love of punk rock with the burgeoning new wave and dance music sounds that came to define the early 1980s; he had a rebellious look and attitude with leather, spikes and sneers; and by blending the first 2, he was perfect for the nascent music videos being produced for and played on a small cable channel, in the early 1980s, called MTV.
Much of Billy's sound can be attributed to his songwriting partner of 41 years, Steve Stevens, whose guitar work, mixed with the latest electronic instrumentation and production equipment of the early '80s, helped define Billy Idol's unique sound which spawned multiple hits including Rebel Yell, White Wedding, Eyes Without a Face, and Dancing with Myself to name a few. The two continue to work together, to this day, and have recently released a couple of EPs, The Roadside (2021) and The Cage (2022).
See our Billy Idol vintage style fashion shirts here.

And if I may take this opportunity to tell you a bit about my own personal experience with Billy Idol - I got the opportunity to learn how to drive race cars with him back in the year 2000. He was extremely low key and couldn't have been a nicer person. It was a real pleasure to meet and chat with him.
Congrats on your Hollywood Walk of Fame star, Mr. Idol - there is no more deserving person.