Posted by Lando on 2nd Jun 2015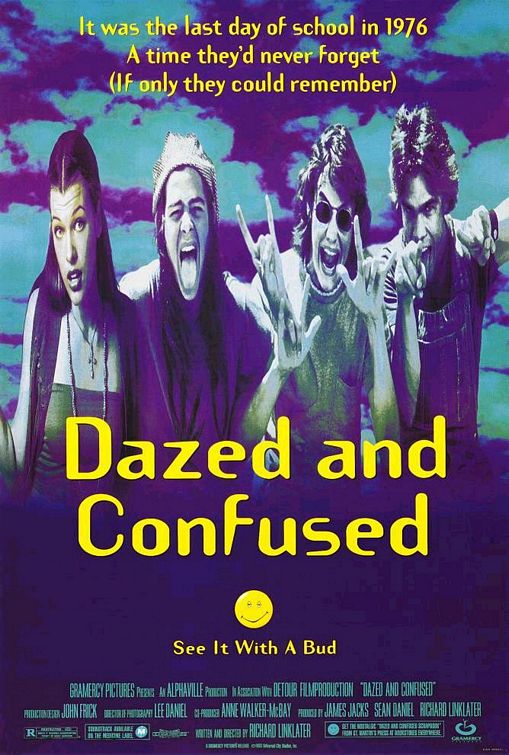 Are you a fan of the 1993 classic rock infused stoner film, Dazed and Confused, about the last day of school for a bunch of Texas teens, set in 1976? I don't know a music or movie buff who isn't. It was a pioneering film that launched the careers of Matthew McConaughey, Ben Affleck, Rory Cochrane and Parker Posey, plus the soundtrack rocked with hits by Black Sabbath era, Ozzy Osbourne, Aerosmith, Foghat and War just to name a few. Now, the director of Dazed and Confused, Richard Linklater, has announced he's running test screenings for his semi-sequel to the movie. With a title inspired by a 1980 Van Halen Halen hit, Everybody Wants Some, the film, set for release in the fall, takes place at college in 1980 and, although, none of the original cast from the first film appears, it touches on similar issues of self discovery.
What will make Everybody Wants Some different than Dazed and Confused is how much things had changed, on a musical landscape, between 1976 and 1980. In 1976, Disco and Punk were still primarily underground genres while hard rock bands dominated the airwaves. By 1980, though, all of that had changed. Punk, as a popular format, had all but receded back to the underground while Disco and New Wave were the pioneering genres that all of the hip people were listening to. At the same time, straight ahead hard rock and heavy metal fought to remain prominent in the ears of the youth. This winds up leaving the characters in Everybody Wants Some really questioning their identities, as they listen to heavy metal, go to discos and attend parties blasting New Wave. The soundtrack is already promising to include tracks by Talking Heads, Devo and Blondie.
As a connoisseur of most rock formats, with a particular affiliation for alternative rock, I am very much looking forward to seeing Everybody Wants Some. And to quote a lyric from the Van Halen screamer of the same title, "Baby, how 'bout you?"