Posted by Lando on 16th Oct 2020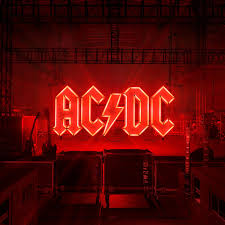 POWER UP - This is the official name of the new album, by AC/DC. The first since their 2014 release, Rock or Bust, Power Up finds all of the remaining members returning, including Brian Johnson and Phil Rudd. A lot has happened since Rock or Bust. Brian Johnson almost experienced total hearing loss, Phil Rudd had some serious issues with the law, in Australia and, unfortunately, the band's founding bassist, Malcolm Young, passed away.
So, how did this all come together? Well, first, Brian secretly worked on an invention that would allow him to perform with the band again and not destroy his hearing, Phil Rudd entered therapy and served his sentence, and the rest of the band decided that they would join along with their mates. Actually, Power Up has been in the works since 2018 when the band were seen in a Vancouver studio where they had recorded their last 3 albums. Apparently, they've been working on some tracks that Malcolm had written as far back as 2003 which was confirmed by their engineer. Twisted Sister's Dee Snider then also confirmed that AC/DC were back together followed by a photo of the band which quickly appeared on their website.
Power Up is scheduled to be released on November 13, 2020 and will be available in a variety of formats, including:
Digital download
CD
Vinyl
Special limited edition deluxe package that lights up and plays a snippet of the band's new song, "Shot in the Dark" through speakers built into the CD soft pack packaging.
See all of our AC/DC clothing and fashion accessories here.
The new single, Shot in the Dark can be heard here.