Posted by Lando on 16th Jul 2015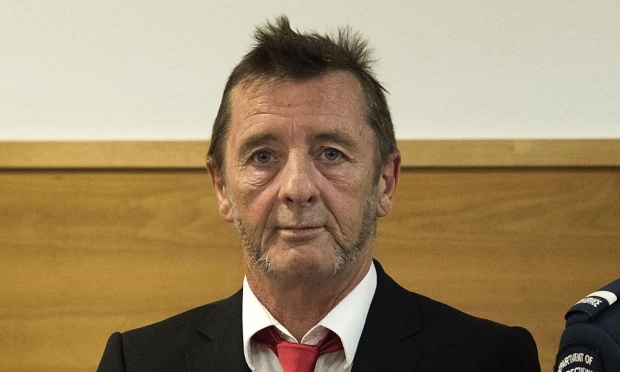 Back in 2014, I wrote a post about AC/DC's 2015 plans, and I mentioned, within that article, that AC/DC's long time drummer, Phil Rudd, had some legal issues. Well, those have, in a sense, resolved themselves. He has been sentenced to 8 months of home detention.
Let's go back a little bit. Mr. Rudd was arrested last November on charges of threatening to kill an employee. At the same time, illegal substances, including cannabis and methamphetamine, were found in his home. Although he was released on bail, Phil was arrested again after a couple of violent incidents and had his bail revoked when he made contact with a witness. This past April, Rudd plead guilty admitting he'd asked an associate to have the target of his murder threat "taken out" in exchange for cash, vehicles and a home. Phil Rudd also admitted he threatened the target on his own. Subsequently, he was sentenced to the eight months of home detention, although, he could've received up to seven years in prison for these charges. At this time, I don't know why he didn't receive a stricter sentence.
None of these legal issues have stopped AC/DC from moving forward. They released their latest album, Rock or Bust, and have subsequently toured without Phil Rudd banging the pads at the drum kit. The band recruited their former drummer, Chris Slade, to sit at the kit, and have mentioned they may never work with Mr. Rudd again. Time will tell.