Posted by Lando on 31st May 2014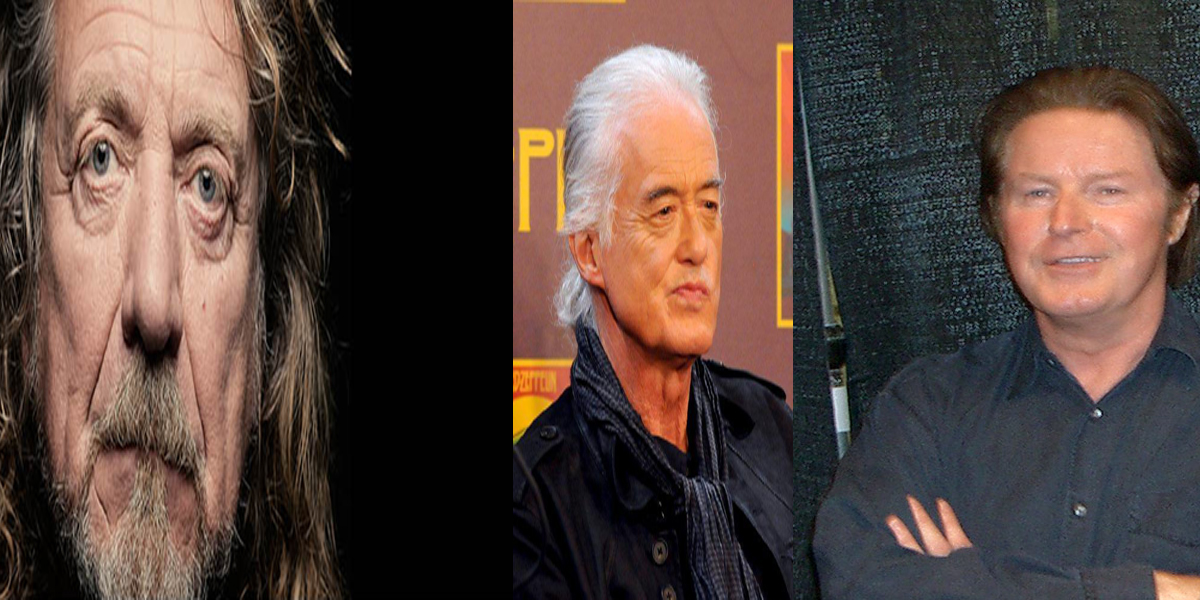 Is Robert Plant being a malcontent? It sure seems that way when it comes to the question that he seems to get asked over and over again: WILL LED ZEPPELIN REUNITE AND TOUR? This band, and I gotta say I respect their decision in regards to this, decided to immediately cease back in 1980, after the death of their drummer, John Bonham, because they each felt that Zeppelin wasn't complete without John Bonham. And to this day, with the exception of a one off tribute show, the band has held true to their commitment. However, that hasn't killed the desires of their lifelong fans and band mates of a possible reunion tour, in the future.
Guitarist Jimmy Page is certainly hoping for a reunion tour, while singer Robert Plant has some other words to say about that possibility. Neither artist needs the money or a reboot in fame and popularity, in any way. Both artists are as famous today as they were when they put an end to Led Zeppelin almost 35 years ago. And Robert Plant's opinions on the reunion subject are starting to annoy Mr. Page, among others in the "classic rock community."
Let's start off with taking a look at what Jimmy has to say. First off, he's spent the last three years holed up in a studio where he's been remastering and adding onto Zeppelin's nine studio albums which are about to undergo a massive release starting in June. When asked by the New York Times about playing with his old band mates again, Jimmy said "Absolutely, absolutely. I definitely want to play live." He went on to say, however, "I was told last year that Robert Plant said he is doing nothing in 2014. And what do the other two guys think? Well, he knows what the other guys think. Everyone would love to play more concerts for the band. He's (Robert) just playing games, and I'm fed up with it, to be honest with you. I don't sing, so I can't do much about it. It just looks so unlikely, doesn't it?" Contrary to what Jimmy initially believed about Robert Plant not having much going on in 2014, Robert does have a busy few months ahead for him. He's about to release a new solo album AND go on a summer tour with his new band, the Sensational Space Shifters.
And what does Mr. Plant have to say about a possible reunion for Led Zeppelin? Apparently, he has no interest in reliving his past. Although, he made reference to the possibility of a reunion during an interview, back in 2013, that possibility seems to be off the table at this point. In a recent interview with Rolling Stone Magazine, Robert emphatically stated "You're going back to the same old sh-t. A tour would have been an absolute menagerie of vested interests and the very essence of everything that's sh-tty about about big-time stadium rock. We were surrounded by a circus of people that would have had our souls on the fire. I'm not part of a jukebox!" However, he doesn't stop there, as he jabs at another legendary classic rock act with this comment: "Do you know why the Eagles said they'd reunite when 'hell freezes over,' but they did it anyway and keep touring? It's not because they were paid a fortune. It's not about the money. It's because they're bored. I'm not bored."
Well, this little poke did not sit well with the Eagles' Don Henley, never one to succumb to a battle of words and wits. During a recent interview with the New Zealand Herald, Don stated "I am never bored. The truth is, we enjoy doing it. It is hard work, especially for gentlemen of our age but the fact is it's a fantastic job and it's a wonderful way to make a living and see the world and get to travel and we take our kids with us." And while Mr. Henley may be a bit disappointed with Robert Plant's attitude towards a Zeppelin reunion or Robert's interpretation of why the Eagles reunited, Mr. Henley did respectfully say he'd be happy to pony up the cash to see Zeppelin perform together again while still jabbing back at Plant's comments in pure Henley style. "I really wish [Led Zeppelin] would get back together because they were one of the greatest bands of all time. I think maybe Robert is worried about hitting those notes. He may not be able to unbutton his shirt any more."
So, where does that leave a Led Zeppelin reunion tour? Well, according to Robert, "I don't think there's any reason for me to do that. Otherwise we've got nothing to be mystic about." However, he's not opposed to Jimmy Page and John Paul Jones reuniting as Led Zeppelin, with another singer. In fact, Robert said "It seemed like a great idea to me."
So that's where it is guys. As the plot of this soap opera continues to unfold, I'll keep you posted.