Posted by Lando on 26th Jul 2019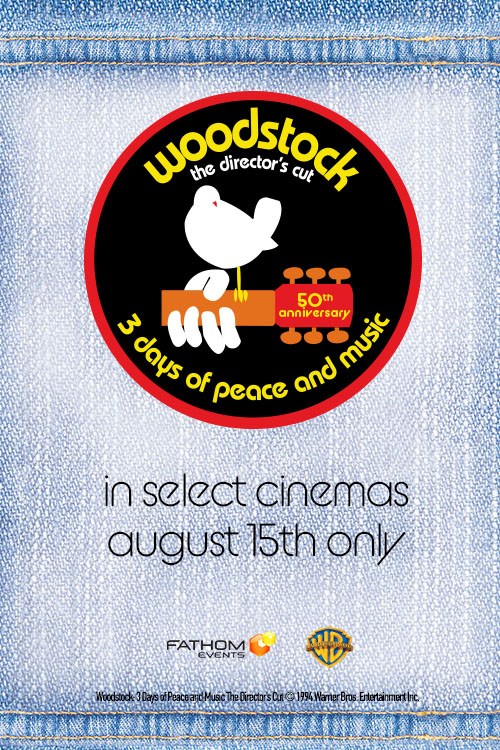 Despite best efforts, it looks like the 50th anniversary celebration of the original Woodstock music festival, is a no-go. However, on August 15, many of you can take a trip back in time, to the original 3-day weekend of "Peace, Love and Music," as select movie theaters, around the country, will be showing "Woodstock: The Directors Cut."
An elongated version, of the original Woodstock documentary film, this version was originally produced, in 1994, and shows additional performances by Jimi Hendrix, Janis Joplin and Jefferson Airplane that were left out of the original 1970 film, making this Directors Cut 15 minutes shy of 4 hours long. A closing sequence of artists, from the 1960s, that have passed away is also included.
The original version of the Woodstock documentary film was released in March 1970, 7 months after the original festival weekend had occurred. It featured the performances by the Who, Santana, Sly & the Family Stone, Joe Cocker and Richie Havens. Interviews with locals and concert attendees are also interspersed, throughout the film. Woodstock received the Academy Award for Best Documentary Feature and was nominated for Best Film Editing and Best Sound.
To see where Woodstock: The Directors Cut will be playing, checkout Fathom Events website for all of the locations and times.
Click here to see all of our Woodstock items here.