Posted by L Appleman on 23rd Apr 2022
You love rock and roll. You love it's style too! Nothing combines old fashion and modernity as easily as the vintage style jacket. Whether it's genuine vintage or a great but newer vintage style, a leather jacket is a core element to the rocker look.
This trend is on the rise. This classic jacket for men is an indication for the future fashion movements and is one of the wisest choices for the timeless trend. Retro jackets are a great option for people who enjoy vintage style clothes but prefer something never worn by another.
Do rockers wear leather jackets?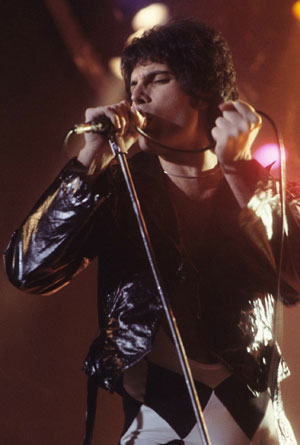 Yes they do. So do mechanics, and engineers, and teachers. Who doesn't wear a leather jacket? A classic black coat goes with everything. Styles rank from rugged to elegant.
Do they wear vintage leather jackets on stage? Stage lights can be quite hot but some do, along with leather pants but you don't need matching pants to wear one and look oh so cool. Vegans can even find "vegan leather" versions so that truly anyone can sport the perfect look.
Where the leather jacket originate?
Since their introduction to the men's clothing line in the 1920s, the vintage leather jacket is still an iconic garment in the wardrobe of all men. There is some evidence that style influences of the 40s and 50's weren't just making trends, but discovering universal truths. As in most garments, leather jackets originated with military use.
The rugged leather jacket style adopted by rock fans is believed to have its roots in the commercial market with the 1928 Schott Brothers' Perfecto motorcycle jacket. The Perfecto copied its style from First World War aviators.
From Bowie to Brando leather jackets have been the epitome of cool for decades.
During the 1950s, American youth loved "rebellion" films and their stars. Teens of that era embraced Marlon Brando as the smouldering, leather-clad leader of the Black Rebels Motorcycle Club. Who can forget James Dean in Rebel without a Cause?
This wouldn't be a good discussion of the history of leather jackets without mentioning Elvis Presley. The vision of Elvis on stage, hair slicked back, tight jeans, and black shiny shoes is unforgettable. Elvis certainly cemented the look for rockers and those who love them.
The Beatles and Rolling Stones continued the trend in the 1960's. Aerosmith and others in the 1970's. It's a look that has continued uninterrupted. Then came The Ramones and so many others that a better question is who didn't find a leather jacket a key piece of wardrobe?
The 1980's was a flamboyant decade and rock stars developed their own style. Who could forget the red leather jacket that Michael Jackson wore? Bowie was known for wearing a long, black leather coat. Color and creative styling marked the decade.
Female rockers embrace leather jackets too!
Women loved the vintage leather jacket look too! A leather jacket can make her man look so sexy. Female rockers adopted the style too for much of the same reasons. They liked the rugged look as a sign of rebellion.
Women with a rebellious streak started wearing leather in the 1920s when Amelia Earhart was sporting one as an aviation dare devil.
However, it was the 1970's that really showed off the unisex style of leather jacket and it became a rock n'roll "must have" for the gals too. Rockers such as Joan Jett, Patti Smith, and Debby Harry sported the look. The jacket was such a popular look that it crept into modern culture.
Suzi Quatro's rocker look inspired Leather Tuscadero, a character on the top-ranked show Happy Days. Of course she was friends with The Fonz who always wore a black leather jacket. Perhaps the show "jumped the shark" because Fonzi wasn't wearing one when he was waterskiing.
The vintage leather jacket is still with us today.
There is no question that the leather jacket and vintage look has continued into 2022. The classic short black leather biker-style jacket is still fully on trend worn with jeans, a dress or skirt, or evening wear.
Leather is durable and classic which is why this look continues to be popular for those who seek a rocker jacket and to exhibit the rock leather jacket look. It can dress you up or down. Versions are available in nearly every price range to suit nearly any budget.
Have fun when you go out to shop for a new leather jacket. There are many different styles and colors to choose from in nearly any size for men, women, and children.
Rock the look
It's easy. Grab your favorite jeans or black leather pants and your favorite rock band shirt and you're there.
Do you have a vintage leather jacket? Why not? It's time to go shopping.