Posted by Lando on 14th Jul 2022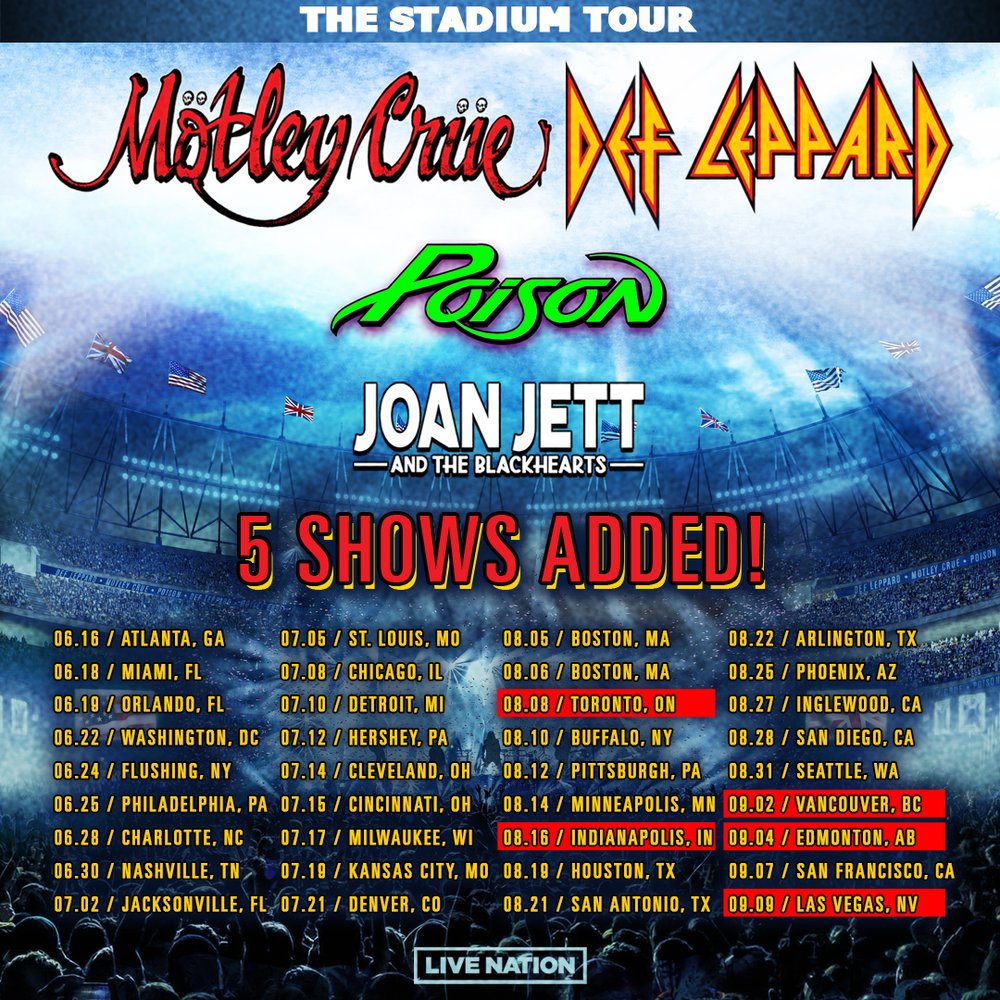 As you're probably aware, Poison, Motley Crue, Def Leppard and Joan Jett and the Blackhearts are all co-headlining this summer's Stadium Tour which finds the classic rockers, along with the heat of the summer, melting faces across North America.
So far, the tour seems to be extremely successful, with 5 additional shows recently added. However, as many tours are prone to have, especially when dealing with musicians who've been touring on and off for 40 years, there has been at least 1 health scare. Back on June 30, at the Nissan Stadium in Nashville, Tennessee, right before Poison were to take the stage, they had to abruptly cancel their performance, as lead singer Bret Michaels was rushed to the hospital. Guitarist C.C. DeVille stated this was "because of an allergic reaction to medication." To date, no further details have been given. It's no secret that Bret Michaels has had his share of health issues, first as a Type-1 diabetic, followed much later with a heart condition and a brain hemorrhage. The good news is that he returned to the Stadium Tour just a few days later, for the July 2 show, in very rainy Jacksonville, Florida.
See all of our Poison song single, album cover and concert tour fashion t-shirts here.
In addition, Motley Crue drummer, Tommy Lee, fell down some stairs shortly before the Stadium Tour commenced and broke 4 ribs. For the beginning of the tour, he was only able to play for a short time, before having Tommy Clufetos hit the pads for him. However, starting on June 29, Tommy was back to playing entire shows.
So far, everything with both Def Leppard and Joan Jett and the Blackhearts has been going smoothly.
If you're going to, or did go, to any of the shows on the Stadium Tour - please share your thoughts in the comments section. We'd love to hear your thoughts on the performances.