Posted by Lando on 28th Jul 2022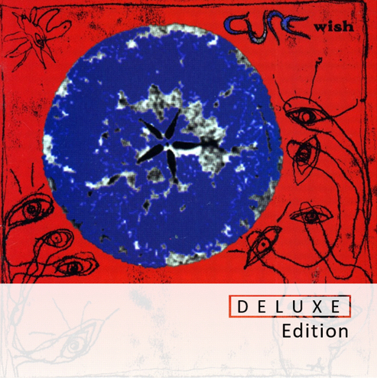 Wish, The Cure's legendary 1992 album that catapulted the band from new wave/alternative rock legends into pop music superstars, even if only for a moment, is getting re-released as a Deluxe Edition, on October 7, 2022, in honor of the album's 30th anniversary.
Featuring the Top 20 hit, Friday I'm in Love, and the alt-rock classic, A Letter to Elise, Wish is The Cure's most commercially successful album.
Remastered by both Robert Smith and Miles Showell, at the famous Abbey Road Studios, the Wish Deluxe Edition will consist of three-CD or two-LP sets, both with 45 tracks including the original album and 45 unreleased demos.
In 1993, The Cure released a mail order only cassette titled Lost Wishes. 4 tracks from Lost Wishes will also appear on Wish Deluxe Edition.
When discussing the reissue of Wish, The Cure's lead singer, Robert Smith had this to say, "There's a side to the album which I had kind of forgotten, a very gentle, yearning thing which is quite beautiful." He added that in 1992, the Cure had been so busy touring that they hadn't had time to fully wrap up production.
"In the studio control room, it all sounded excellent, but I got too busy sorting out our upcoming concerts to properly oversee the mastering. It was too late to do anything about it; the album was out, and we were off around the world again. It has really bugged me for a very long time. It has taken 30 years, but finally, finally, my Wish has come true."
Check out our Cure Wish concert and Friday I'm in Love vintage style fashion tees from Daydreamer LA
October is going to be a busy month for The Cure. In addition to the release of Wish Deluxe Edition, the band will embark on a European tour.