Posted by Lando on 30th May 2019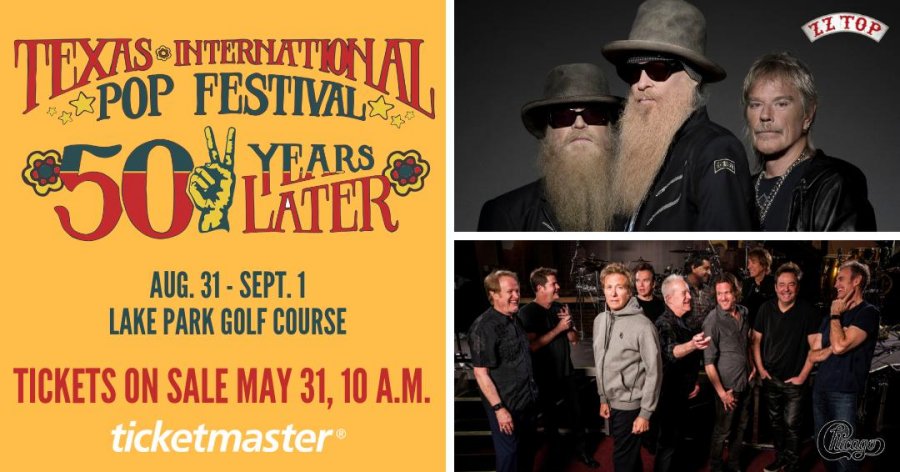 50 years ago, this Labor Day weekend, exactly 2 weeks after the original Woodstock music festival, another huge, albeit not as well known music festival occurred in Lewisville, Texas, called the Texas International Pop Festival. This festival featured performances by Led Zeppelin, Janis Joplin, Santana, Grand Funk Railroad and Chicago (then called Chicago Transit Authority), among others, and was attended by 100,000 music fans.
This upcoming labor day weekend, the Texas International Pop Festival is to celebrate its 50th anniversary a 2-day concert festival, titled Texas Pop Turns 50, with ZZ Top and Chicago returning to headline. Another band who performed at the original concert that will also be appearing, at the 50th anniversary celebration, is Grand Funk Railroad.
While the original Texas International Pop Festival took place at the former Dallas International Motor Speedway and a smaller free stage, on the shores of Lewisville Lake, the 50th anniversary concerts will occur at Lewisville Lake Park Golf Club, 6 Lake Park Road, on Saturday, August 31 and Sunday, September 1. Tickets are available at https://www.ticketmaster.com/.