Posted by Lando on 1st Jul 2021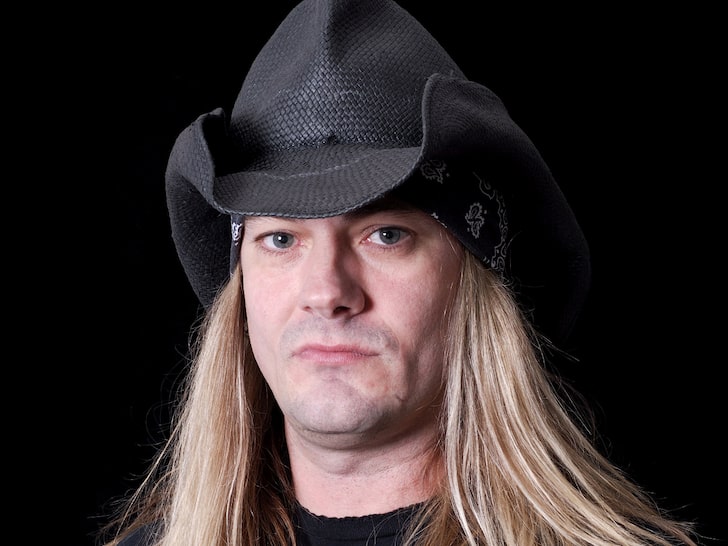 I'm sad to report that Johnny Solinger, former lead singer of Skid Row, has passed away after battling liver failure.
Solinger alerted his fans to his health issues back in May when he wrote on Facebook "It is with a heavy heart I must let everyone know what's going on with me and my health. I have been hospitalized for over the last month. I have been diagnosed with liver failure. And prognosis is not so good. As with most musicians I do not have health insurance and it's very difficult to get proper care without it." Johnny further explained that he required 7 different medications, an abdomen fluid drain every couple of days and that he has lost considerable strength and requires physical therapy. He was 55.
Johnny Solinger joined Skid Row in 1999, following the breakup of the band with their former lead singer, Sebastian Bach, who said earlier this week that many thought he was the one who passed away. Johnny remained with the band for 15 years and appeared on the Skid Row albums and EPs, Thickskin, Revolutions Per Minute, United World Rebellion: Chapter One and Rise of the Damnation Army — United World Rebellion.
Upon hearing the news of Johnny's passing, his former Skid Row bandmates put out the following statement: "We are saddened to hear the news of our brother Johnny Solinger. Our thoughts are with his family, friends and fans. Godspeed Singo. Say hello to Scrappy for us."
Sebastian Bach, the singer who helped skyrocket Skid Row to superstardom had this to say when he heard about Solinger's untimely passing: "My condolences to the family and friends of Johnny Solinger, the singer who replaced Sean McCabe in Skid Row. Only contact I had was back in 1991 or so, years before I was kicked out in 1996. Awkward to wake up to headlines 'Skid Row Singer Dies' [with] some [reports] using a pic of me. Sorry to hear."
Sean McCabe quickly responded to Sebastian, to clear the air on Sebastian's condolence remarks, by saying, "Actually Sean [Shawn] never sang a Skid Row song and fronted a band called Ozone Monday that included all members [of Skid Row] except for [Bach] … I know cuz it's me. ... RIP Johnny ... very cool guy!"
Our thoughts too are with Johnny Solinger's family, friends and fans.