Posted by Lando on 11th Jan 2018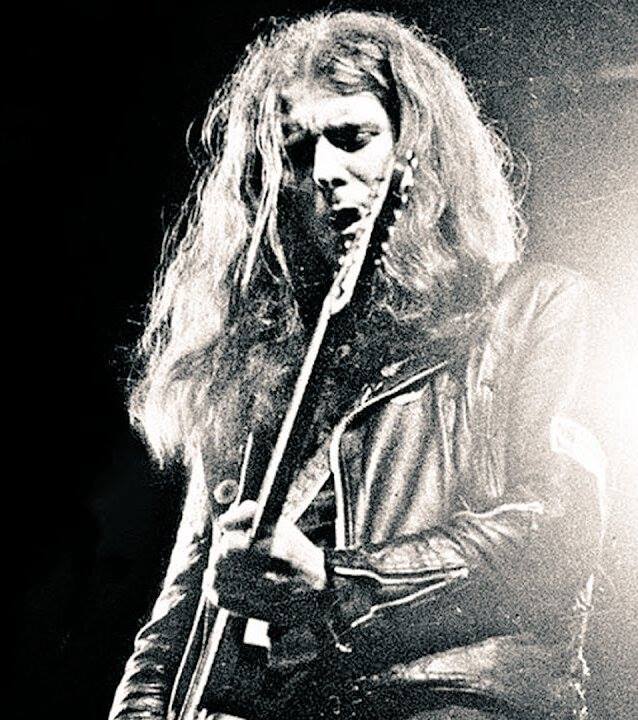 Edward Allan Clarke, best known as "Fast" Eddie Clarke, passed away yesterday (January 10, 2018), from complications caused by pneumonia, at the age of 67. The guitarist was the last surviving member of the original lineup of Motorhead. The other two founding members Phil "Philthy Animal" Taylor and Lemmy Kilmister died within a month of each other, in 2015.
Eddie joined Motorhead in 1976, after meeting Phil Taylor, and was an instrumental part of the band's best known albums, including Overkill, Bomber, Ace of Spades, and Iron Fist. The line-up of Lemmy Kilmister, "Fast" Eddie Clarke and Phil "Philthy Animal" Taylor are considered the "classic" line-up of Motorhead. Eddie departed the band in 1982 while Motorhead was touring the US, to promote their latest album, at the time, Iron Fist, an album that Eddie was not happy with the results of.
After his departure from Motorhead, Clarke co-founded Fastway. While not as successful or well known as Motorhead, Fastway released a few albums and supported AC/DC, during their 1992 tour.
Eddie and Lemmy reunited in 2014 for a one time performance of Motorhead's classic, Ace of Spades.