Posted by Lando on 25th Sep 2015
This week, we uploaded a couple of new Judas Priest t-shirts, both of them featuring artwork from 2 of the British heavy metal band's most successful releases: SCREAMING FOR VENGEANCE & PAINKILLER.
SCREAMING FOR VENGEANCE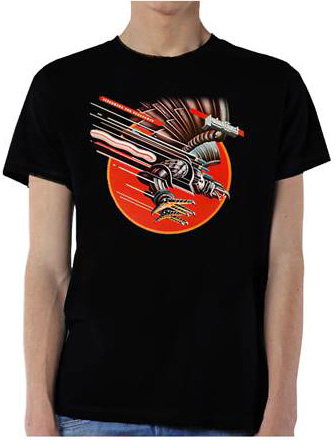 Although, these 2 albums were released 8 years apart, each of them is individually important and stands out in the Judas Priest catalog. I'll start with Screaming for Vengeance, as that was released 8 years prior to Painkiller. Screaming for Vengeance, which was released in 1982, is considered Judas Priest's breakout album. Interestingly enough is that this was far from their first record.

In fact, Screaming for Vengeance was the EIGHTH album by Priest, but it was the first that was really considered commercially successful, for the group. It sold over 5 million copies worldwide and features the single that is considered, by many, to be Judas Priest's signature song: "You've Got Another Thing Comin." This track still receives regular airplay on rock radio stations around the globe.
PAINKILLER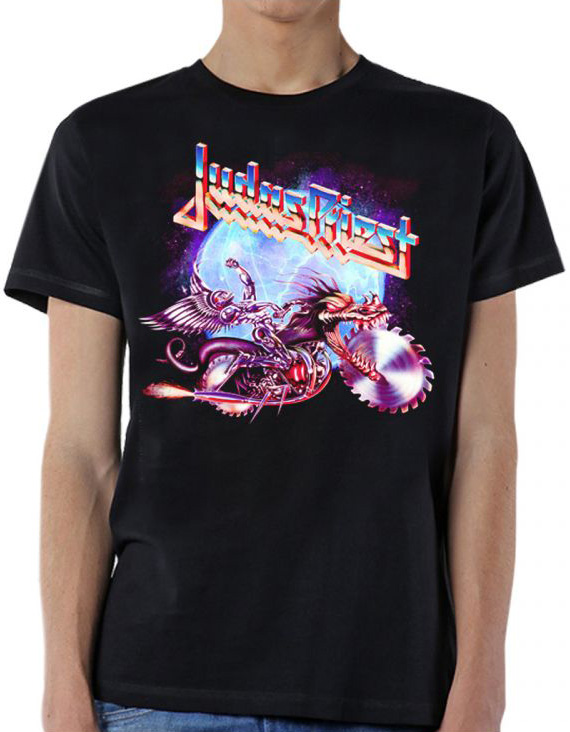 Painkiller, was the first Judas Priest release of the 1990s, reaching the store shelves in September 1990. The last couple of albums by Priest, prior to Painkiller, had incorporated a more synthesized laden glam-rock sound: a sound many other hard rock/heavy metal acts had explored during the mid-late 1980s.

Those prior albums separated Judas Priest from their fans, and it was Painkiller that reinvigorated the band in their fans' eyes, as well as those of the music industry. With Painkiller, Priest had swapped out the glam-rock infused sounds for more speed metal oriented ones. Painkiller was such a hit that it reached Gold status by January 1991, 4 months after its release, and earned Judas Priest a Grammy nomination for Best Metal Performance.

Unfortunately, due to tensions within the band, lead singer Rob Halford decided it was time to part ways with his band mates, and Painkiller was the last Judas Priest album to feature Mr. Halford as lead vocalist, until his return 15 years later. On another note though, Painkiller was the first album to feature Mr. Scott Travis on drums.
The t-shirts we uploaded, from these albums, are both men's 100% regular fitting black cotton tees, but one features a true replication of the album cover artwork, while the other shirt focuses more on individual elements from the original album cover artwork.

The Screaming for Vengeance tee's graphics are an exact representation of the artwork that appeared on that album's front cover, while the Painkiller tee differs slightly from the album cover by focusing on singular components: a close up image of the saw-wheeled motorcycle, the metallic angel motorcycle rider, and the metallic style Judas Priest logo.

Now while all of these are seen on the front cover of Painkiller, the graphics on this shirt don't feature the Painkiller name, contain different background imagery, and the placement of the Judas Priest logo is centered on top of the metallic motorcycle angel where it was seen more off to the side, on the actual album cover. Below is a copy of the Painkiller album cover so you can see for yourself. Although slightly different than the original album cover artwork on which it is based, I believe our Painkiller t-shirt is no less beautiful.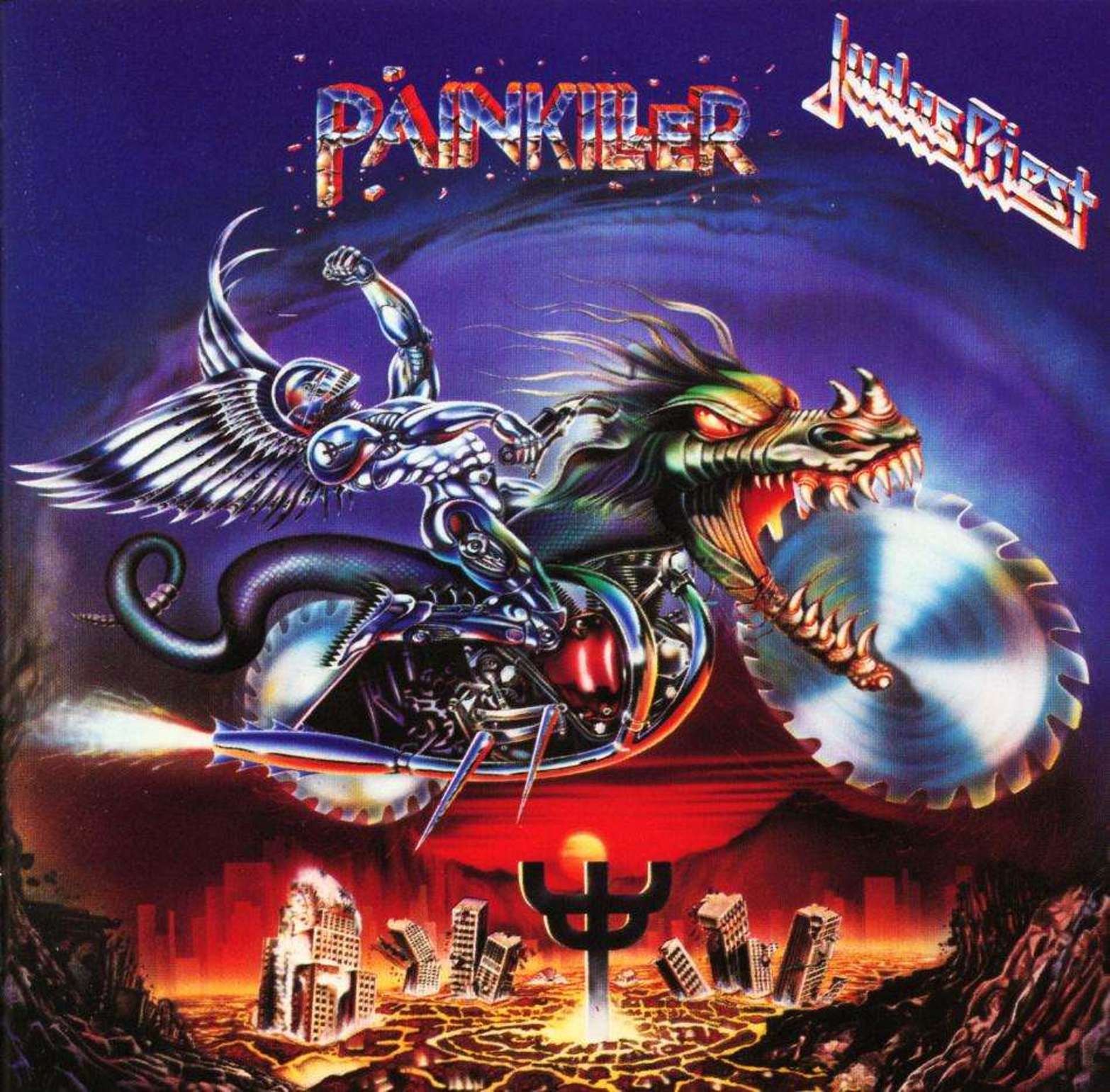 For all of you fans of Priest, I invite you to please take a look at the Screaming for Vengeance and Painkiller tees along with our other Priest products, which include the British Steel album cover artwork t-shirt for men.
They can all be found by clicking HERE.
Until next time,
-Lando