Posted by Lando on 14th Dec 2020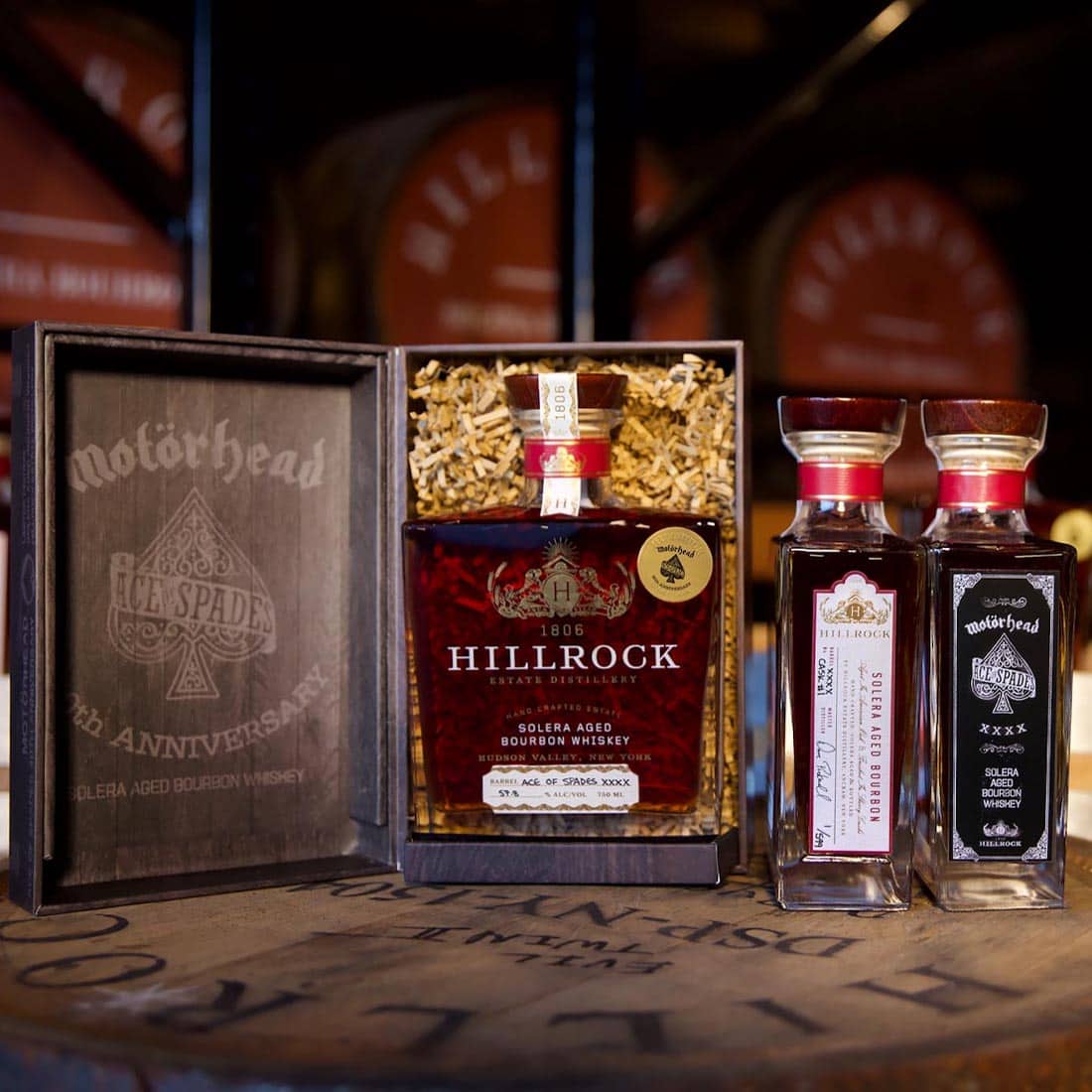 Motorhead, in their continuing celebration of the 40th anniversary of the album Ace of Spades, has partnered with Hillrock distillery to launch a very limited edition bourbon. When I say limited, only 1100 bottles are being made. The bourbon is cask strength and is being derived from 2 casks. The first cask was bottled at 115.6ᵒ and limited to 599 bottles, ABV of 57.8% while cask #2 was bottled at 115.3ᵒ and limited to 623 bottles, ABV 57.65%. The bourbon comes packaged in a bespoke Ace of Spades gift box.
Motorhead's bourbon is described as a "A lush and velvety expression of Hillrock's Solera Aged Bourbon amplified by this undiluted proof. Specially selected for its delicate balance of proof and flavor, as well as its incredibly long finish."
It's available now - just search for Motorhead Ace of Spades bourbon...and cheers.