Posted by Lando on 6th Aug 2019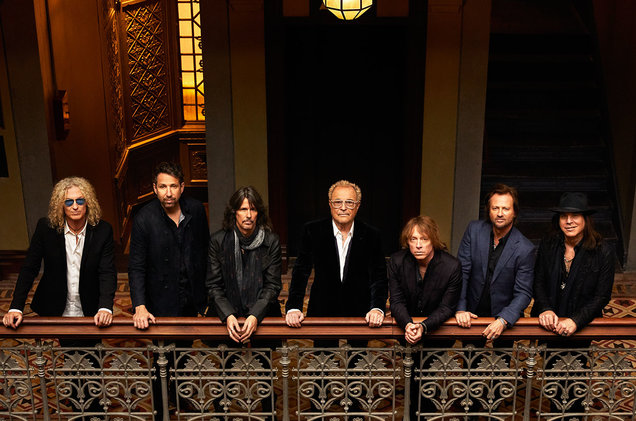 Classic rock band Foreigner are confirmed for a 10-show residency, at the Venetian Resort, in Las Vegas, Nevada, starting this upcoming January, 2020. The show dates, currently confirmed, are:
January 24
January 25
January 29
January 31
February 1
April 17
April 18
April 22
April 24
April 25
While the band is extremely excited and honored to become part of Las Vegas' entertainment history, current lead singer, Kelly Hansen is already hoping for more. In fact, he wants Foreigner to become a permanent fixture, in Las Vegas. Doing 110 shows per year, Kelly said "I don't mind hanging out in the same place and not having to get on a bus or a jet after a show every night."
The band, which currently consists of founding guitarist Mick Jones, keyboardist Michael Bluestein, drummer Chris Frazier, multi-instrumentalist Thom Gimbel, bassist Jeff Pilson and guitarist Bruce Watson, in addition to Hansen, only have one major issue to contend with, for this residency, at the Venetian: the set list. Hansen told Billboard, "If you take a look at Foreigner's catalog, there are 16 Top 30 hits, and the problem becomes what songs do you leave out? Do you do some songs acoustically, or do you give them all the classic presentation? These are all discussions that we have in creating a set list, but you're definitely going to hear all of the big ones for sure."
If you're interested in attending any or all of these shows, click here for all of the information, from the Venetian Resort.