Posted by Lando on 19th Dec 2019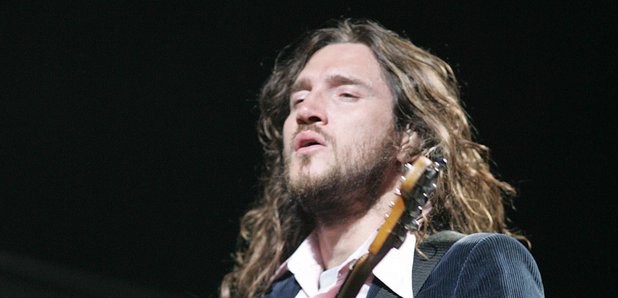 I realize I'm a little late to the game on this announcement - it's been a bit of a challenge to stay on top of and report news in the rock n roll world while running and overseeing Rocker Rags, during the peak holiday shopping season. So, I do apologize.
However, as you may have heard, or maybe not, John Frusciante is rejoining the Red Hot Chili Peppers, for his 3rd stint, with the classic alternative rock band. He's replacing Josh Klonghoffer who's been playing with the band, for the last decade.
While he isn't the band's original guitarist (that would be Hillel Slovak), John Frusciante is their longest employed one and played a crucial role when the Red Hot Chili Peppers broke into the mainstream, back in the late 1980s-early 1990s. He originally joined RHCP when he was 18, in 1988, and he was the guitarist on the Chili Peppers' albums "Mother's Milk" and "Blood Sugar Sex Magik," the latter being the Red Hot Chili Peppers true breakout album, selling over 7 million copies. The quick success the band found themselves in, after the release of "Blood Sugar Sex Magik," was a little too much for Frusciante, and he departed the band, releasing the occasional solo material, while battling drug addiction. John got clean and rejoined RHCP in 1998, just in time to take part in the recording of another one, of the band's juggernaut albums, 1999's "Californication." He stayed with the band, until 2009, during which time they recorded and released both 2002's By the Way and 2006's Stadium Arcadium, while he also focused on and released a great deal of solo work.
See All of our Red Hot Chili Peppers merchandise here.
The return of Frusciante is big news for Chili Peppers fans, and the band itself. They have already got a couple of festival dates lined up for 2020 which John will be a part of: May 15 at the Hangout Festival in Alabama and May 24 at Boston Calling. Should a full blown tour or album be in the works, I'll be sure to let you know.