Posted by Lando on 8th May 2018
It's a big day for Guns N Roses fans: the band just announced that they're amping up their Appetite for Destruction like they never have before - with 3 reissues of their legendary debut.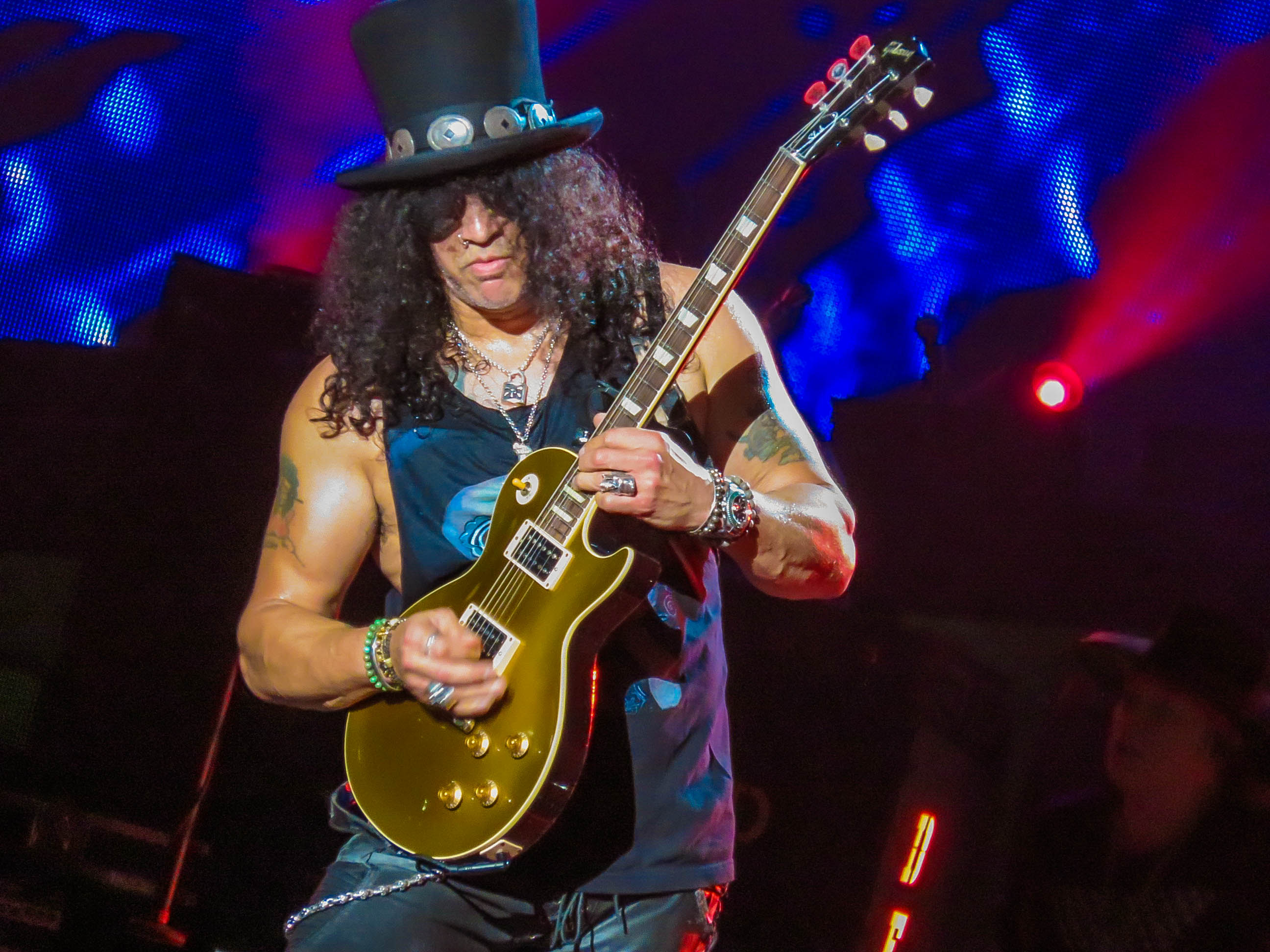 The Deluxe, Super Deluxe and a massive "Locked N' Loaded" versions of GNR's landmark 1987 album are scheduled for release on June 29th. The new set includes songs that have never been released, a Blu Ray DVD with exclusive music videos, a hardbound book with never-before-seen photos, and more! This box set will be the ultimate revival.
You may have heard a "new" song from GNR called "Shadow Of Your Love". It was originally a B-side from the "Appetite" era and is included on the new box set. Notably, it's seen considerable airplay at Mainstream Rock radio and marks the 22nd time Guns N' Roses have charted.
What's Included in Each reissue of Appetite For Destruction
Super Deluxe version
The Super Deluxe version includes 73 tracks, 49 that have never been released, on four CDs. One of those four discs contains B-sides and EPs, another two have songs taped at their infamous 1986 sessions at Los Angeles' Sound City Studios. Plus there are two tracks from another session with producer Mike Clink that include "Shadow of Your Love," and an acoustic version of "Move to the City." If that isn't enough, there's a Blu-Ray DVD 5.1 that includes surround mixes of the original album, five music videos, five bonus tracks, and an unreleased clip for "It's So Easy." And for fans who are collectors, there's a giant hardbound book pack with all kinds of memorabilia, some of it from Axl Rose's personal archive, that includes lithos of the band, wall posters, album cover posters, ticket stubs, and temporary tattoos.
Deluxe version
The deluxe version contains two CD's. One is a reworked version of the original Appetite For Destruction and the other contains 18 songs that are also on the Super Deluxe version. It also includes exclusive Guns N' Roses artwork and photos.
Locked N' Loaded version
It's hard to predict which version of the box set will be fans' favorite, but Locked N Loaded is an excellent contender. This version includes everything on the Super Deluxe Edition, with the addition of seven 180-gram vinyl LPs.
The Locked N' Loaded version also has unique packaging: Cased in an embossed faux leather and wood cabinet with a three dimensional cross, the box is numbered with a Certificate of Authenticity and has a USB stick with high res audio. The Locked N' Loaded version is limited to only 10,000 copies worldwide.
Guns N' Roses fans everywhere can't wait to experience Appetite for Destruction like they never have before.