Posted by Lando on 5th Mar 2020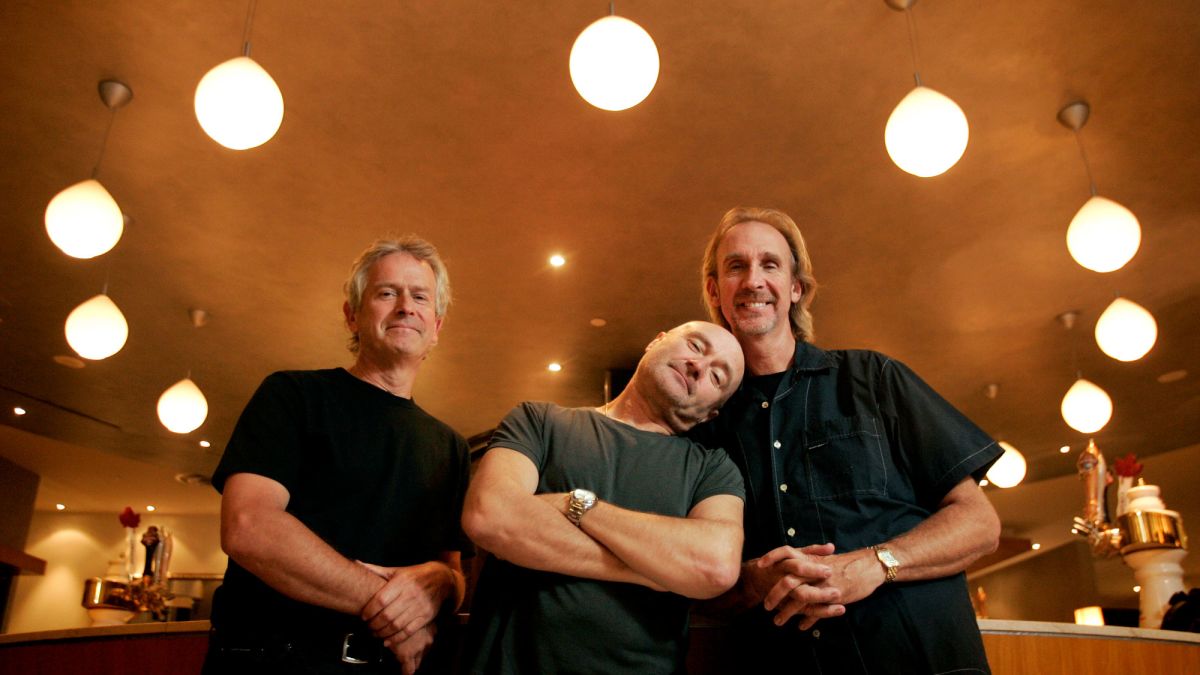 GENESIS FANS - THE NEWS YOU'VE ALL BEEN WAITING FOR (well, sort of).
Yes, Phil Collins, Tony Banks and Mike Rutherford, the 3 guys who've basically made up Genesis, for the majority of the band's career, are reuniting and going on tour (they're calling it The Last Domino? 2020) - that's the good news (actually great news if you're a fan of the band, as I surely am). The not so great news is that they're only doing shows in England and Ireland. This is great for fans who are either in or can easily get to those countries, but all of our North American and/or Australian readers - well no word yet, at all, if they're planning any sort of further world tour.
This will be the first tour that Phil Collins, Tony Banks and Mike Rutherford have performed together, as Genesis, in 13 years. Rumors of a possible reunion tour have been circulating for months, especially when Mike Rutherford's other band, Mike + the Mechanics opened for Phil Collins' last tour and Mike joined Phil Collins on stage to perform the Genesis classic, "Follow You Follow Me." Then there was the photo of Mike and Tony together, at Madison Square Garden, which caused fans to believe that maybe they were here in the US to meet with Phil to discuss a reunion tour. The members of Genesis didn't help calm the rumors, as they've recently been adding photos of the trio to the official Genesis Instagram page. So, speculation about this news has been quite high for some time now.
However, those of you hoping for a full Genesis reunion, including Peter Gabriel and Steve Hackett - well, that's not happening, as of now. But there will be a new addition to the Genesis performing lineup: Nic Collins, Phil Collins' son, will be taking over the drum kit, from dad, as Phil will be handling lead vocals and doesn't believe he's physically capable of pounding the pads, for this tour.
See our Genesis items here.
For those of you that can partake in any of the shows, the dates are listed below, and tickets go on sale, this Friday, on the band's official website.
Genesis The Last Domino? 2020 Tour Dates
November 16 -- Dublin @ 3 Arena
November 19 -- Belfast @ SSE Arena
November 23 -- Liverpool @ M&S Bank Arena
November 26 -- Leeds @ First Direct Arena
November 29 -- London @ The O2
November 30 -- London @ The O2
December 2 -- Manchester @ Manchester Arena
December 5 -- Birmingham @ Birmingham Arena
December 8 -- Glasgow @ SSE Hydro Arena
December 11 -- Newcastle @Utilita Arena