Posted by Lando on 9th Nov 2022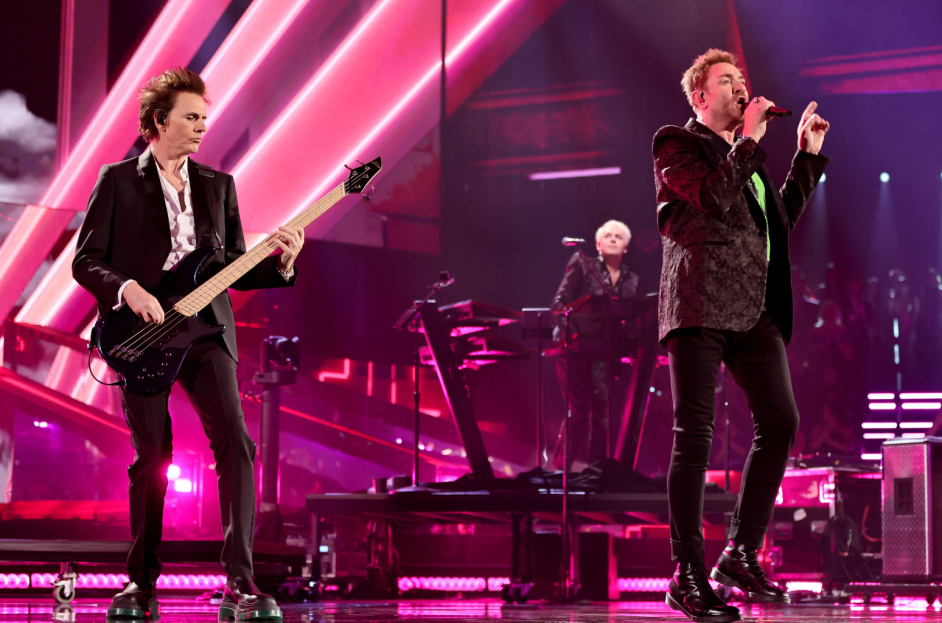 DURAN DURAN ARE IN THE ROCK AND ROLL HALL OF FAME!
This weekend was the official induction ceremony for the 2022 class of the Rock and Roll Hall of Fame which included, among other well deserving artists such as Eurythmics, Pat Benatar and Judas Priest, Duran Duran. And in true Rock and Roll Hall of Fame style, each artist inducted did a live performance.
So - about Duran Duran's performance and induction. There were, unfortunately, some setbacks for the New Wave/New Romantics legends. First I'll talk about their performance. Some sound issues occurred early on, during their performance of Girls on Film. Lead singer, Simon Le Bon, though was quick witted and said to the audience, "This proves that we're not lip syncing" which was very well received. The band started over and rocked through an amazing set with hits including Hungry Like the Wolf and Ordinary World.
The other setback, and this is one that unfortunately couldn't be fixed was with personnel. The Rock and Roll Hall of Fame induction ceremony is famous for bringing together band members, from all eras of a band's life, back together. In the case of Duran Duran, though, 2 members weren't able to show up. The first is Warren Cuccurullo, who was with the group from 1989-2001. The other was Andy Taylor, the band's guitarist and backing vocalist, from 1980-1986, who has been diagnosed with Stage 4 prostate cancer and wasn't well enough to travel.
While neither band member was there, Duran Duran did want everybody to know that when Andy and Warren left the band, it was never acrimonious and in fact both Warren and Andy very honored and excited about the Rock and Roll Hall of Fame induction. Le Bon said "They are both extremely excited and very, very grateful and honored in the same way that Nick, Roger, John and I are as well. We've always maintained a decent relationship with these guys. We didn't have so-called 'acrimonious splits.' It was gentlemanly and it was understood – and pretty much mutual."
See all of our Duran Duran men's and women's shirts here.

You can watch all of the inductions and performances of this year's Rock and Roll Hall of Fame ceremony on HBO and HBO Max on Saturday, November 19.