Posted by Lando on 18th Mar 2022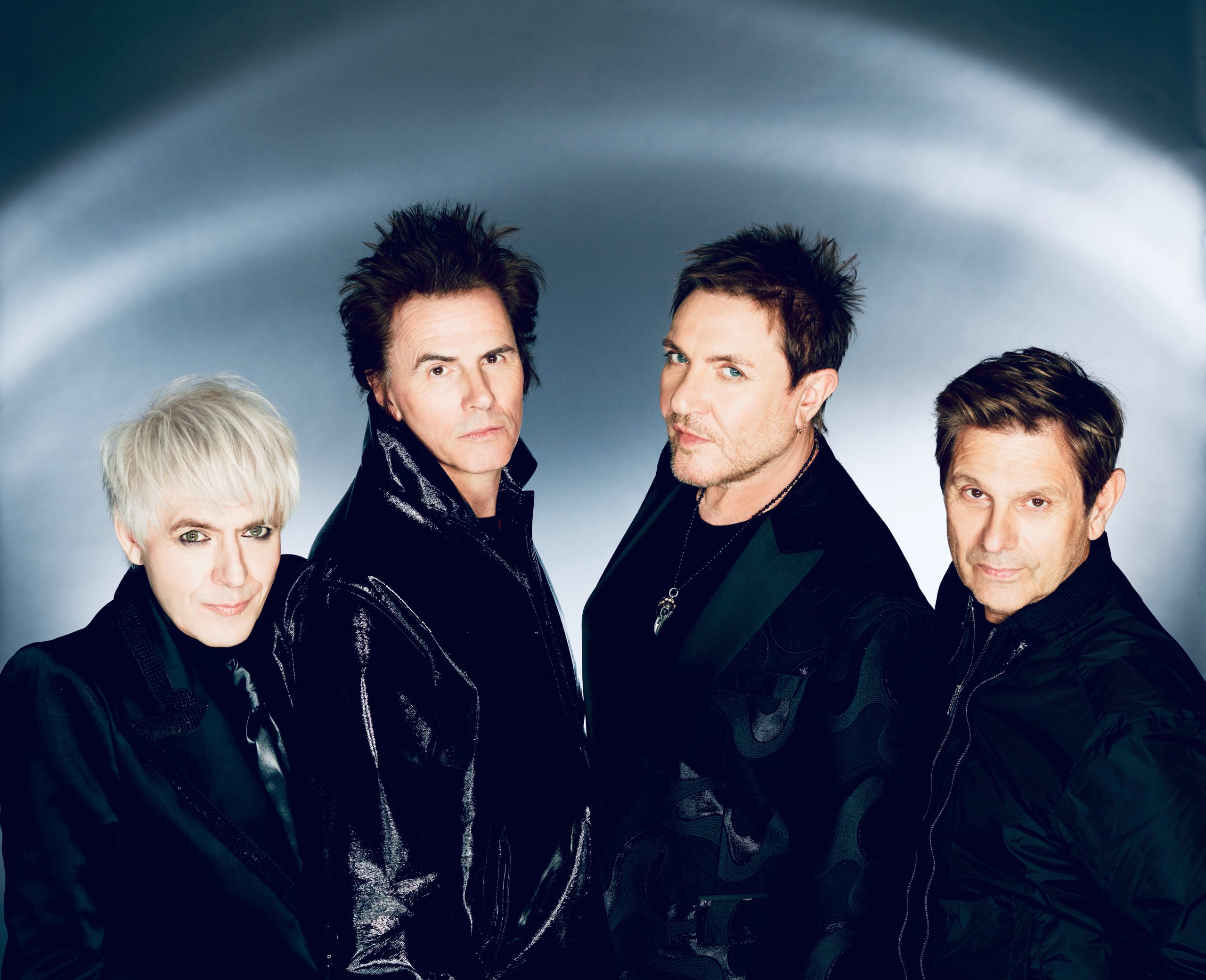 Duran Duran fans - they're back!
The legendary new wave (or new romantics) band have officially announced a US based late summer tour, for this year, to support their most recent album, Future Past, which was released this past October.
The tour will begin on August 19, at the Treasure Island Amphitheater, in Welch, Minnesota, and the last show will be the final of 3 shows, at the famed Hollywood Bowl, in Los Angeles.
In addition to having the new Future Past album to promote, Duran Duran have also been nominated to be inducted into the Rock & Roll Hall of Fame, of which they are a fan voting favorite.
See our Duran Duran men's and women's logo and album cover vintage fashion shirts here.
If you're going to any of these concerts, don't be prepared to just sit and have a relaxing evening. In fact - you might want to bring shoes you are comfortable dancing in, because this Duran Duran tour will feature disco legend Nile Rogers and Chic as the opening act for a number of the concerts, and it sounds like these shows are going to be hours of non-stop dancing and grooving.
Here's the list of all of the confirmed tour dates:
August 19 - Treasure Island Amphitheater @ Welch, MN (with Nile Rodgers and Chic)
August 20 - United Center @ Chicago, IL (with Nile Rodgers and Chic)
August 22 - Budweiser Stage @ Toronto, ON (with Nile Rodgers and Chic)
August 23 - Merriweather Post Pavilion @ Washington, DC (with Nile Rodgers and Chic)
August 25 - Madison Square Garden @ New York, NY (with Nile Rodgers and Chic)
August 26 - WonderBus Music & Arts Festival @ Columbus, OH
August 30 - Dickies Arena @ Fort Worth, TX (with Nile Rodgers and Chic)
September 1 - Wynn Las Vegas @ Las Vegas, NV
September 3 - Wynn Las Vegas @ Las Vegas, NV
September 4 - Chase Center @ San Francisco, CA (with Nile Rodgers and Chic)
September 7 - Footprint Center @ Phoenix, AZ (with Nile Rodgers and Chic)
September 9 - Hollywood Bowl @ Los Angeles, CA
September 10 - Hollywood Bowl @ Los Angeles, CA
September 11 - Hollywood Bowl @ Los Angeles, CA