Posted by Lando on 13th Jun 2022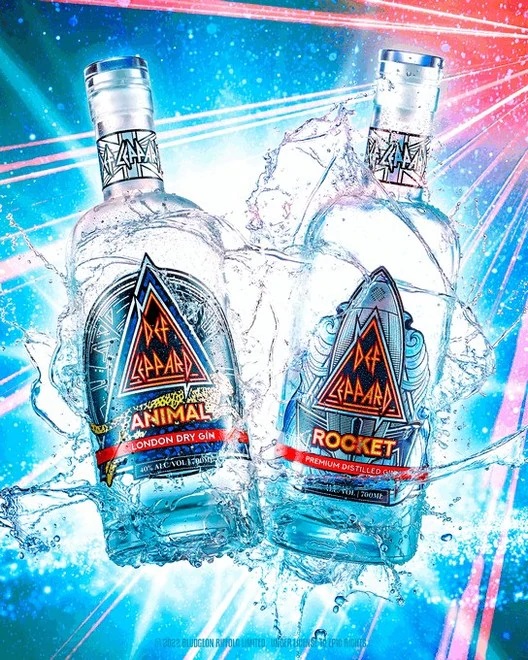 It's hard to believe, but 2022 marks the 45th anniversary since Def Leppard formed.
And to celebrate the band's milestone, the Swedish premium spirits producer, Brands for Fans, has created and launched 2 upscale Def Leppard branded gins, Animal and Rocket.
Both named after the hit songs featured on Def Leppard's 4th studio album, Hysteria, the Rocket and Animal gins are crafted by Brands for Fans' in-house blender, Daniel Henriksson, with high-intensity flavors. Animal is described as a London dry gin featuring juniper, lemon and botanicals creating a spicy, bold and big taste that one would come to expect from a London dry gin.
Rocket, on the other hand, features strong juniper and herbaceous qualities along with macerated lavender and lemon blended into the distillate. With no added sweeteners, Rocket leaves the gin in its purest quality.
You can order both Animal and Rocket here.
Cheers!