Posted by Lando on 16th Aug 2023
If you've been a customer of ours here at Rocker Rags for a while, or even if this is your first time visiting our store's website, you might have noticed that we differ ourselves from our competitors in that we carry a mix of music apparel with varying price points, starting at around $25.00 (on average) to over $120.00. This is not by accident. In fact, it was very deliberate.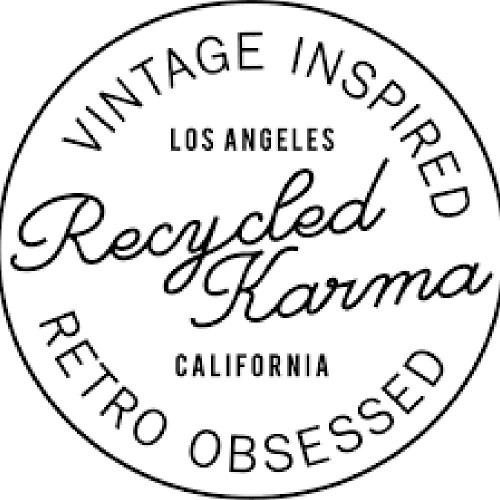 Back in 2018, we decided that in order for Rocker Rags to both differentiate itself from our competitors and continue receiving repeat orders, we needed to be viewed as more than just another band tee/merchandise retail outlet. It was important to us that we be become a true fashion destination whose sole focus was (and remains) on music and music inspired lifestyle. So, with that, we took a look at our current offerings, and we realized that we needed to start incorporating more fashion forward items and premium brands. One of the first premium brands we started working with was Recycled Karma.

So, in 2019, we brought in our first delivery. Actually, in all fairness, our first order and delivery was in 2017, however, due to internal issues within the parent company who owned Recycled Karma at the time, the brand was quickly dissolved and, subsequently, relaunched a couple of years later and has since become a major force in contemporary fashion. What we liked about the Recycled Karma brand was that it allowed Rocker Rags to begin its new trajectory as a premium fashion destination without eliminating what had built the store up to that point – licensed music lifestyle apparel. What drew us to Recycled Karma was they took classic rock n' roll and lifestyle graphics and licenses and, with a real flair for rebel inspired contemporary fashion mixed with a vintage edge, they put their own spin on band and lifestyle tees through the use of washing effects, to fade out the garment colors and graphics and create a super soft feel of the materials. They also added distressing elements to their t-shirts and sweatshirts, including fraying, cuffed sleeves, and cutting the bottom to create a crop top, all of which added an authentic rocker chic vibe to their clothing. And while Recycled Karma price points were about double what we were charging for our "regular" band tees, they were still very reasonable with many items being priced, and continuing to be priced, below $50.00 (promotion exclusive).
We were also really impressed with Recycled Karma's variety of licenses and their willing to take risks on licenses that other manufacturers and/or designers weren't so willing to touch, especially for women's fashion, such as The Black Crowes. Plus, they started designing loungewear and other non-licensed items which allowed us here at Rocker Rags to step away from offering purely licensed apparel and helped push us towards our goal of becoming an overall fashion destination. These items sold very well here on Rocker Rags.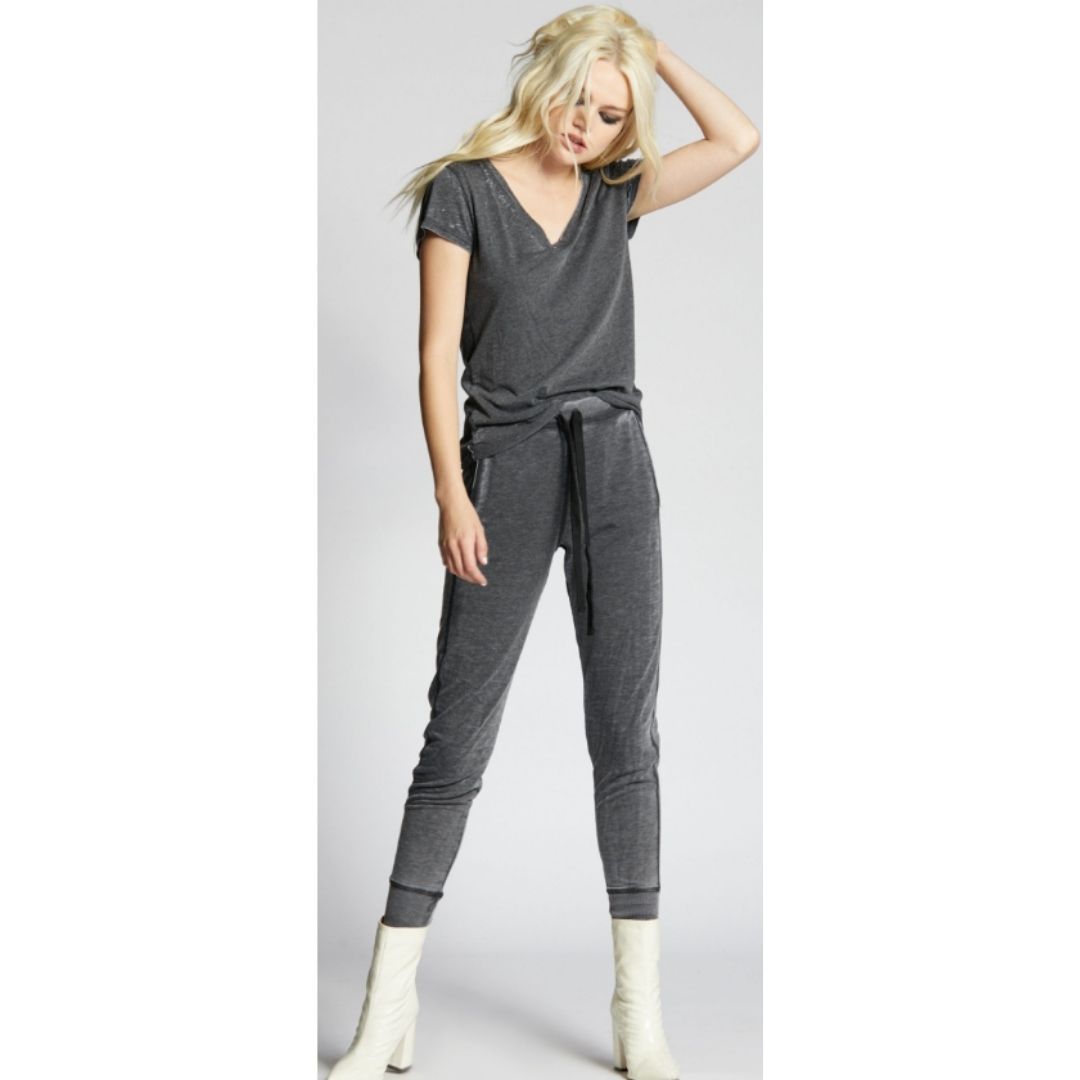 Also, in case you weren't aware, Rocker Rags is actually owned by a parent company called Rebel Luxe Management. Rebel Luxe isn't just a company name to us – it's a lifestyle with its own slogan: "Elegance…with an edge." We have felt since the beginning, and continue to believe, that Recycled Karma truly defines Rebel Luxe. And, since that first order in 2019, we've become very close with the people who are Recycled Karma, and we are looking forward to continuing to build our relationship with the brand and bring you their coolest styles.

If you haven't yet had a chance to check out our collection of Recycled Karma apparel, I invite you to please click here. You'll also find that the brand has recently added men's unisex t-shirts as well which are designed to be worn by both men and women.