Posted by Lando on 28th Feb 2018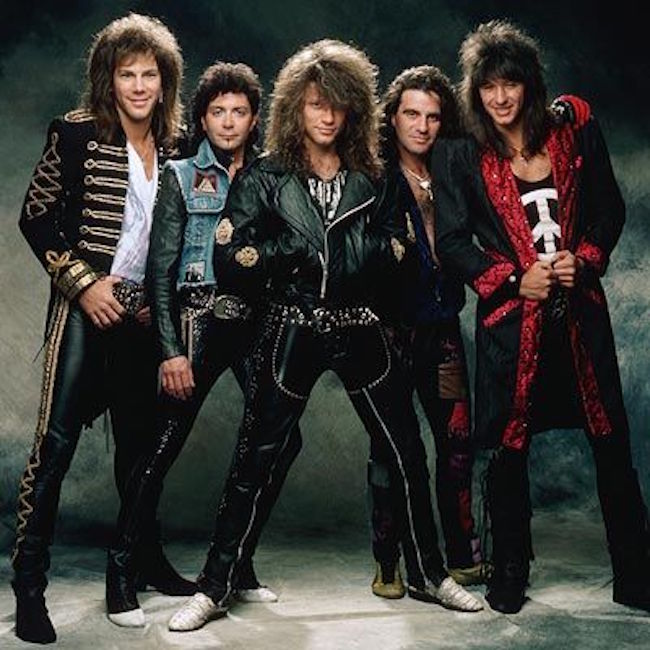 Bon Jovi is reuniting with all of the original band members. Both Richie Sambora and Alec John Such have confirmed they will rejoin with their former band mates, Jon Bon Jovi, Tico Torres and David Bryan, at the upcoming induction ceremony of the Rock and Roll Hall of Fame. The band will perform a few songs at the April 14 event, in Cleveland.
Alec John Such, Bon Jovi's original bass player, left the band back in 1993, although he rejoined the group for a one off show, in 2001. When speaking with Billboard about the reunion, Bon Jovi drummer Tico Torres said "Speaking to Alec on the phone, it was wonderful. We took that journey together at certain times as a group, and I think it's wonderful we can re-enact that - not only for us, but for the fans. I think when you get together with old friends, there's always going to be some deep emotions within that."
Original Bon Jovi guitarist, Richie Sambora, departed in 2013.
Also taking part in the reunion is Jon Bon Jovi's favorite sneakers. When asked about what he must have when he performs on stage, Jon replied "I've worn the same sneakers for 15 years ... I need my shoes."