Posted by Lando on 9th May 2019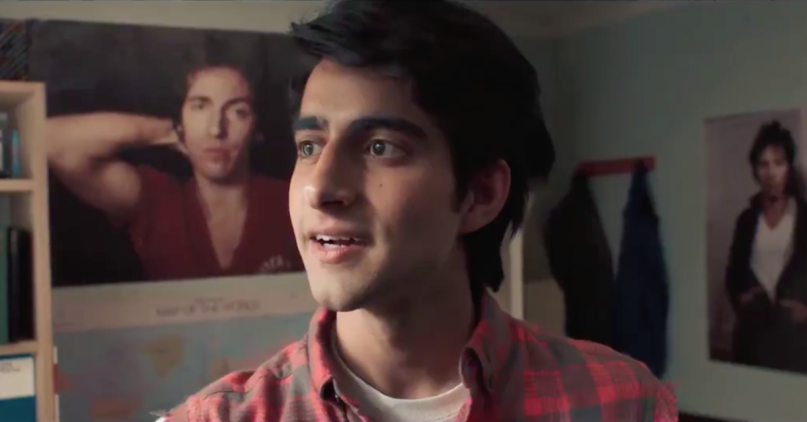 Late this summer, on August 14, "Blinded by the Light" will hit theaters.
A song, originally, written and recorded by Bruce Springsteen, "Blinded by the Light" is best remembered as a hit, covered by Manfred Mann's Earth Band, in 1977. However, the "Blinded by the Light" I'm referring to has nothing to do with Manfred Mann's Earth Band, and has a lot more to do with "The Boss."
Blinded by the Light is a new upcoming film, about a young Pakistani immigrant, named Javed, in England, in 1987, coming to terms with himself, his family responsibilities and his dreams of becoming a writer. It's only when a school friend introduces Javed to Bruce Springsteen's music, that young Javed finds his path.
Based on the autobiography of British journalist Sarfraz Manzoor, titled, Greetings From Bury Park, Blinded by the Light was written by both Manzoor and Gurinder Chadha, who is best known for her 2002 film "Bend It Like Beckham."
When discussing Blinded by the Light and the effect Bruce Springsteen had on his life, Manzoor said, "In the music of Bruce Springsteen, I found both hope and wisdom on how I could transcend my circumstances and make my dreams to be a writer come true. The fact that I was so affected by Springsteen's songs shows just how powerfully music can transcend race, religion, nationality and class."
The film was screened, and received excellent reviews, at the Sundance Film Festival, this past January. Although, Springsteen was not involved in the production of the Blinded by the Light film, when he was pitched the idea, by the director, Gurinder Chadha, Springsteen said "Sounds good, talk to Jon (Landau)." Springsteen did not attend the film's Sundance screening, but has seen the movie since and told Chadha, "Thank you for looking after me so beautifully. Don't change a thing; it's perfect."
Watch the official trailer for Blinded by the Light
See our Bruce Springsteen items here.