Posted by Lando on 19th Apr 2016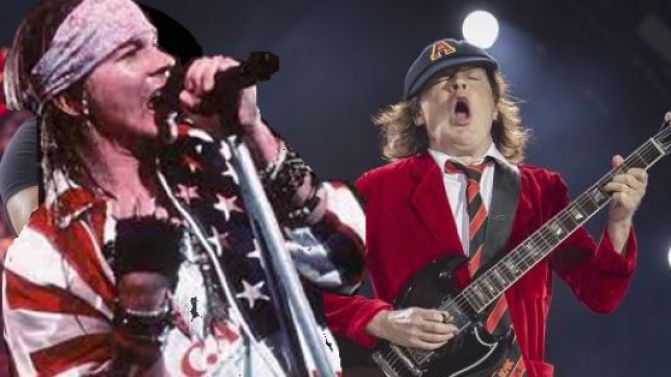 As you may have already heard, Guns N Roses' lead singer, Axl Rose, has been confirmed as the new lead singer for AC/DC. He is replacing AC/DC's lead vocalist since 1980, Mr. Brian Johnson, who has had to retire from touring in order to protect his failing hearing. Axl will finish the remainder of the AC/DC's Rock or Bust tour.
There had been rumor and speculation since March that Mr. Rose would helm the lead microphone for the Australian rockers, however, nobody was acknowledging or denying that particular rumor. Pictures of Axl leaving a rehearsal studio, with AC/DC, sent the rumor into high gear, but it wasn't until this past weekend that speculation was laid to rest, as the rumor has been confirmed to be true.
To honor the new collaboration, this past weekend, a recently semi-reunited Guns N Roses performed three AC/DC songs during their highly publicized performance at the Coachella music festival. AC/DC's legendary guitarist, Angus Young, joined GNR on stage for these three songs in his full school boy garb.
Axl will tour with AC/DC for their upcoming European tour, which runs May 7 - June 12. Upon completion of his scheduled dates touring with Guns N Roses later this summer, Axl will rejoin AC/DC for the remainder of their US tour.