Posted by Lando on 21st Mar 2017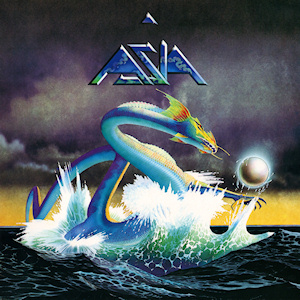 Released on March 18, 1982, amidst a plethora of synthesizer heavy new wave music populating the pop music charts, supergroup Asia proved that guitar driven prog rock wasn't a dead format from the 1970s, with their debut studio album. Comprised of ex-King Crimson member, John Wetton, along with keyboardist Geoff Downes, from The Buggles and Yes, as well as Yes guitarist Steve Howe and ex-ELP drummer, Carl Palmer, Asia charted at No.4 and No. 17, respectively, with their hits Heat of the Moment and Only Time Will Tell.
While success and fame came fast and furious, following the release of their debut album, it was short lived. Their follow up, Alpha, although reaching platinum, wasn't seen as a success, and the band, even though it was full of established professional musicians, wasn't immune to the issues that plague and force the demise or band member revolvement of so many groups, including Yes and ELP, in particular internal creative and personal arguments. Although, Asia existed in skeleton form, it wasn't until 2006 that the original four members reunited and toured.
Unfortunately, John Wetton passed away earlier this year, on January 31, from colon cancer.