Posted by Lando on 29th Jul 2020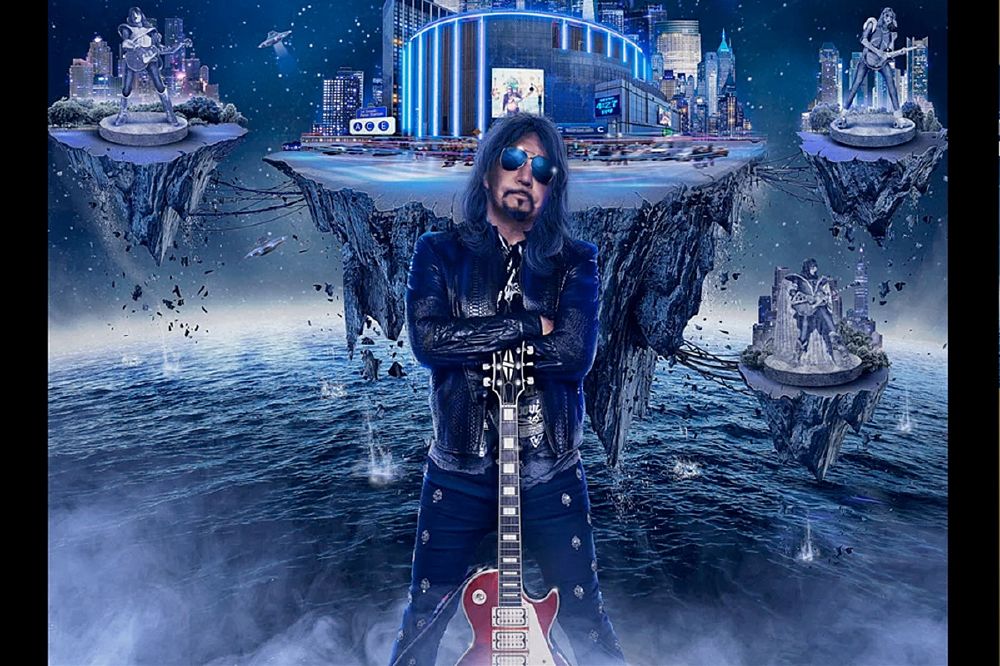 Former KISS guitarist and band co-founder, Ace Frehley, is set to release his 2nd solo album of classic rock song covers. Titled Origins, Vol. 2, the album features a who's who of classic rock royalty helping the original Space Man out, on many of these legendary tracks.
In addition to reinterpretations of songs by Led Zeppelin, the Kinks, the Animals and even KISS, Ace has brought on Lita Ford to assist with covering the Rolling Stones' hit "Jumpin' Jack Flash, while Cheap Trick's Robin Zander assists on the Humble Pie hit, 30 Days in the Hole. Furthermore, Bruce Kulick, also formerly of KISS joins Ace for a cover of Jimi Hendrix's "Manic Depression."
John 5, known for his work alongside David Lee Roth, does a rendition, with Ace, on Eric Clapton's double guitar solo from the Cream song "Politician." Ace said "If you listen to the Cream version, Eric Clapton does a double solo - he's playing two solos at the same time. So what me and John 5 did is, he did a solo, I did a solo, and then Alex Salzman, my engineer, we did a cross-fade. So, if you listen to the song with headphones on, you hear me going from one side to the other, and John going from one side back. So it's a really interesting mix."
When asked why he likes to release albums of cover songs, the former Space Man replied, "The great thing about doing a covers record is I don't have to write the songs. So, all I have to do is kind of make it my own, maybe change the solo a little, maybe change the arrangement a little and then get some guest stars." However, while stuck at home during the pandemic, Ace has also been working on an album of original tracks.
Origins, Vol. 2 was originally scheduled for release back in March but has been moved back to September 18, due to the Coronavirus.