Posted by Lando on 20th Jan 2023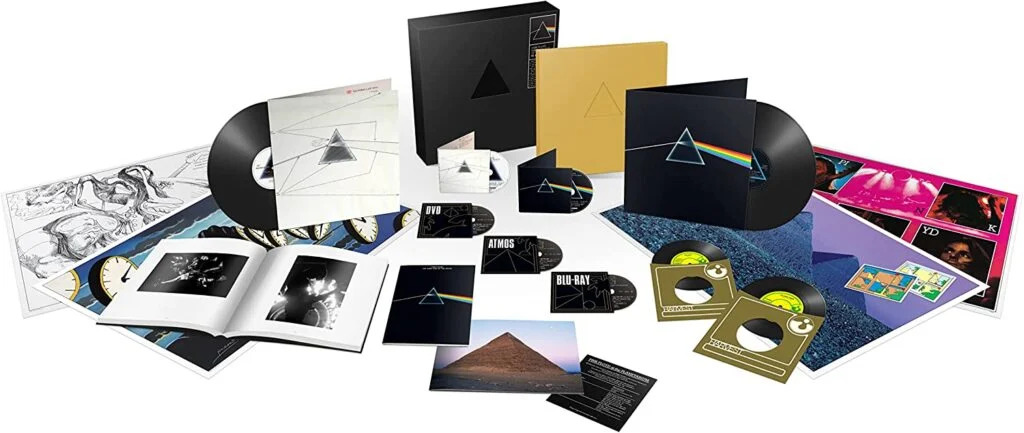 It's hard to believe that it's been 50 years since Pink Floyd released their legendary album, The Dark Side of the Moon. Sure, it feels like this album has always been a part of our lives but to think it has been 50 years - well it's kind of mind boggling. Sure, the band released other incredible albums, and I'm not discounting them, but to have 1 whose sound and imagery is so defining of the classic rock genre, as the cover art and tracks of The Dark Side of the Moon are, is a true compliment to the talent and vision of Pink Floyd.
The Dark Side of the Moon album was officially released on March 1, 1973 and though its lyrical content dealt with heavy issues including greed, death and mental illness, the album became one of the best selling in history and charted on the Billboard 200 albums chart for a record 15 years. The prism artwork, on the album cover, has become a legacy in and amongst itself, seen as one of the defining logos of the Pink Floyd brand.
To celebrate the album's 50th anniversary, Pink Floyd are releasing a large box set of The Dark Side of the Moon. Owners of the set will find the recently remastered original album on CD and vinyl, plus Blu-ray editions with a 5.1 mix and remastered stereo versions of the album.
This is in addition to The Dark Side of the Moon - Live at Wembley Empire Pool, London, 1974 on CD, vinyl and Blu-ray, 160-page hardcover book, with classic photos from the band's 1972-75 United Kingdom and United States tours, replicas of the 7" singles: "Money" with B-side "Any Colour You Like," and "Us and Them" with B-side "Time," and last but not least, posters, stickers and a remake of the 1973 EMI pamphlet and an invitation to preview The Dark Side of the Moon at the London Planetarium.
See all of our Pink Floyd men's and women's shirts and accessories.
This box set is available to preorder now here.