Posted by Lando on 20th Apr 2014
Ironic as it may be, that the day after 4/20, is the birthday for 2 musical pioneers in the genre of Alternative Rock. Now granted, the term Alternative Rock didn't really exist, as a term, until the late 1980s-early 1990s, with the onset of bands like Jane's Addiction and the Seattle Grunge style groups. However, the term has come to symbolize the entire make up of all the different sub-genres of Punk, Grunge, New Wave, Gothic, etc. So, with that, while each of the musicians who are celebrating birthdays today wouldn't necessarily be put into the same sub-genre, they both definitely fit within and helped define what is now known as Alternative Rock. Ok, so who are these guys?
Well, the first artist is Iggy Pop. Born James Newell Osterberg, Jr, this singer-songwriter, musician and actor is best known for his tenure with his Punk band, The Stooges who were inducted into the Rock and Roll Hall of Fame in 2010. Pop is known for his crazy stage antics, and he is the originator of the stage-dive. In addition to his time with the Stooges, Iggy has also collaborated with a number of other well known artists in the Classic and Alternative Rock genres, including David Bowie, Simple Minds, Death in Vegas, Madonna, and The B-52's Kate Pierson. With her, they had a Top 40 hit song called "Candy," in 1990. Iggy continues to perform and regularly appears in various documentaries and specials on Rock and Roll music. He turns 67 today.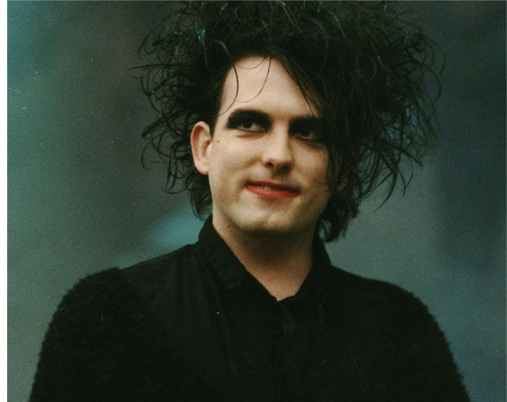 Robert Smith is the other birthday boy, and he is best known for his tenure as the lead singer, songwriter and guitarist of the Gothic/New Wave group, The Cure. Once described by NY Rock as "pop culture's unkempt poster child of doom and gloom," his sombre lyrics mixed with his trademark look of teased black hair and lipstick have cemented him and The Cure as the kings of Gothic music, a title that he dismisses. In fact he says "It's so pitiful when 'Goth' is still tagged onto the name The Cure." The Cure are considered one of the most important bands in the New Wave genre and their hits are regularly played on commercial radio to this day. Robert turns 55 today.