Posted by Lando on 5th May 2014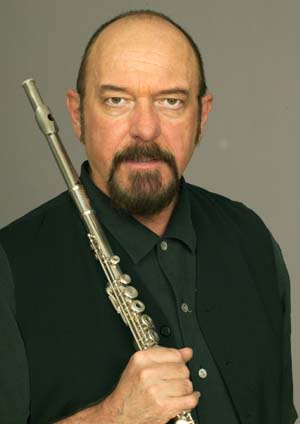 Ian Anderson, leader of the band Jethro Tull, has referenced that the classic rock band he has fronted since its founding will be no more. Mr. Anderson, who is currently publicizing his latest solo project, "Homo Erraticus" even referred to the end of Jethro Tull in the album's liner notes, in which he wrote, "I think I prefer, in my twilight years, to use my own name for the most part, being composer of virtually all Tull songs and music since 1968." He even told Billboard magazine recently that he doesn't plan on changing his mind regarding the end of Tull. He went on to say "I think that, if we look back on it, it kind of came more or less to an end during the last 10 years or so," and summed up the band's last few releases as "a couple of live albums and a studio album of Christmas material (2003's "The Jethro Tull Christmas Album").
Although, Ian isn't opposed to resurrecting the band, as he did tell Classic Rock Magazine, "A Jethro Tull concert isn't impossible in the future. But who's going to be in the band? A lot of them don't play, aren't feeling terribly well or are dead. Or, in terms of musical ability, wouldn't hack it. There are some who it'd be fun to have in the band, but only for a day or two. Then it would be frustrating for both of us."
Ian was a founding member of Jethro Tull, and was the band's lead singer, acoustic guitarist and flautist, as well as the only original member of the group. The band had a series of hit songs during the late 1960s - 1970s, the best known of these being "Aqualung" and "Thick as a Brick." and recorded a total of 21 albums between 1968 - 2003. Ian, as a solo artist, has released a number of albums since the early 1980s and hasn't given any indication that he continues to stop. Until we hear more - RIP Jethro Tull - time to go rest on your famous park bench.