Posted by Lando on 7th Aug 2014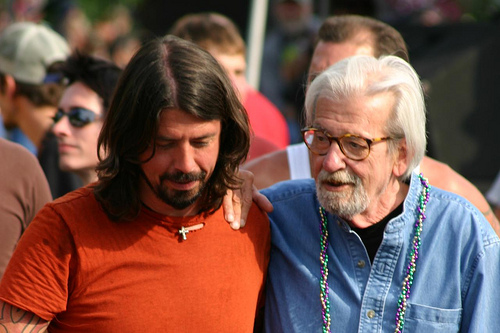 I'm sorry to report that Dave Grohl, lead singer of the Foo Fighters and drummer for Nirvana, is mourning the loss of his father. James Grohl, 75, who passed away earlier this week after battling cancer.
We here at Rocker Rags send Dave and his family our deepest sympathies on their loss.